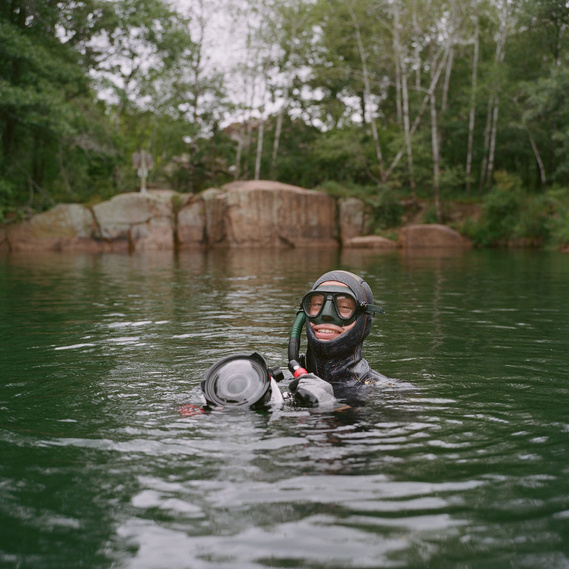 Hello!
I'm Evan. Welcome, and thank you for checking out my work. I'm a photojournalist, freediver, and EMT based in Santa Fe, New Mexico after spending the last 6 years in the Twin Cities, 5 of which as a photojournalist for Minnesota Public Radio News.

I've covered a wide range of stories and topics in my work, and I strive to let my interest in how people take care of one another through adversity inform my journalism. My work has received a number of awards and has frequently appeared worldwide, featured in publications like The New York Times, The Washington Post, Time, and NPR, among others.
Beyond photography, I love to write and produce audio. Some of my favorite projects have combined the two— like telling the stories of Minnesota's World War II veterans or calling an old friend to talk about living in a tree in the path of an oil pipeline. I've made live appearances on local and international radio stations, reporting on complex and evolving events with nuance and context.
When I need to get away, I lead International trips for Putney Student Travel, most recently to Fiji. Freediving and spearfishing have become a passion and I've been spending time deep in the Atlantic with the USA Women's National team as they gear up for the world championship. I frequently collaborate with the amazing creatives at Castalia as well.

If you like what I'm up to, reach out. I'd love to tell a story together.

(Pssst I also do the occasional wedding)

Photo by Ben Hovland