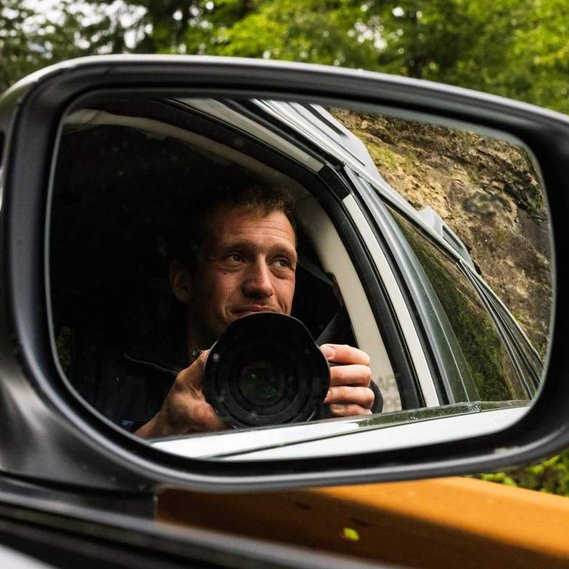 About Evan
Evan Frost is a freelance photojournalist and EMT in Minneapolis. He worked at MPR News from 2016 until 2021, where he covered the Twin Cities and greater Minnesota extensively, focusing on community-driven storytelling and inclusive narratives. His time at MPR has taken him from Dakota Access Pipeline protests at Standing Rock, to the Memorial for Peace and Justice in Montgomery, Ala., and most recently George Floyd Square, where he worked with a team of colleagues to tell deep stories in the aftermath of Floyd's murder.
Evan's work for MPR has been picked up around the world in outlets such as NPR, The New York Times, The Washington Post, The Guardian, The Seattle Times, and Time. The Minnesota Society of Professional Journalists named him the 2019 Young Journalist of the Year.

Evan also reports and frequently appeared on the MPR airwaves, telling stories about World War II veterans, the Twin Cities' Oromo community, emergency medical services facing COVID-19, and live breaking news. He's also been interviewed on the BBC and Australian radio following the MPR Raccoon and the murder of George Floyd.
He grew up in Plymouth, Minn., and studied journalism at the University of Montana and photography at the Rocky Mountain School of Photography. He started his career in journalism at his college paper, the Montana Kaimin, where he was a photographer and multimedia editor, and interned at the Great Falls Tribune in 2015.
Evan is available for assignment, assisting and production work in the upper midwest. Reach out.